Credit goes to Heather Rivers. Her post,
How to Hollow out a Book in 80 Easy Steps
, is the one I followed most closely.
Instructions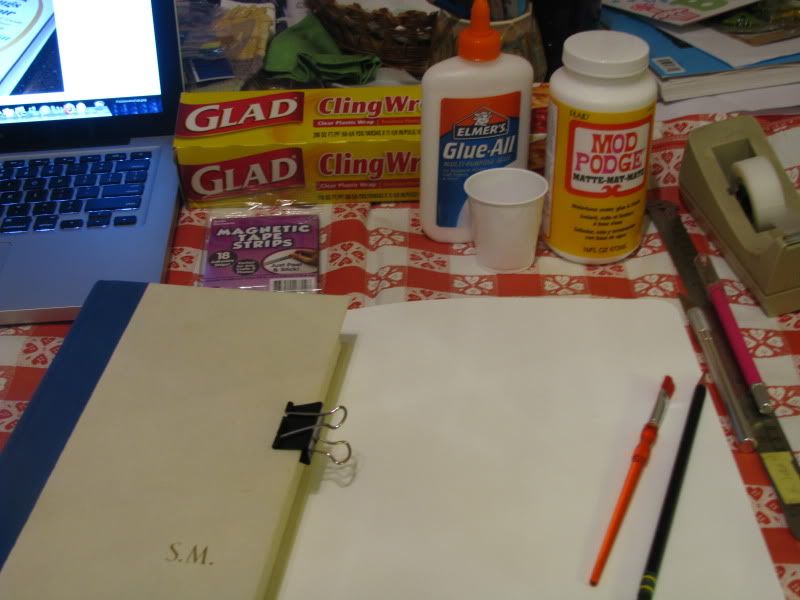 Supplies!
The book I chose to desecrate.
Slicing out an extra page just in case (didn't use it).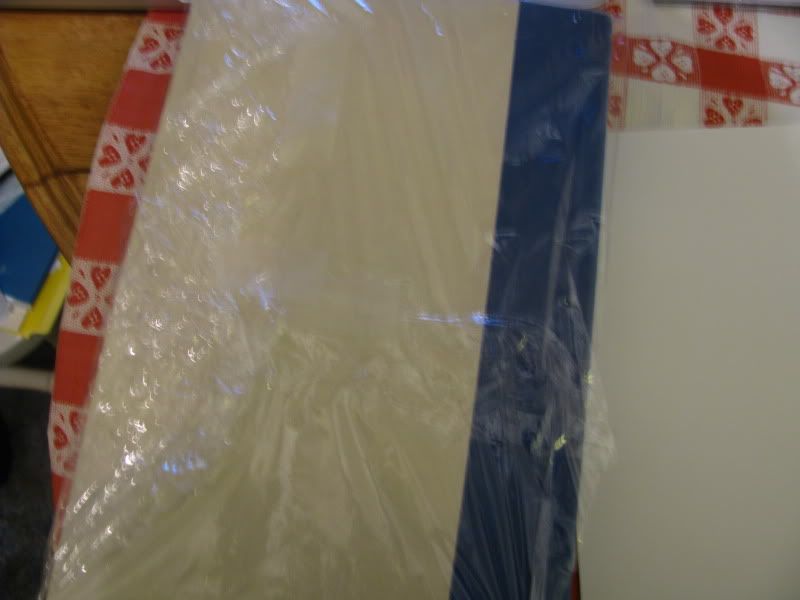 Wrapping the covers.
More wrapping.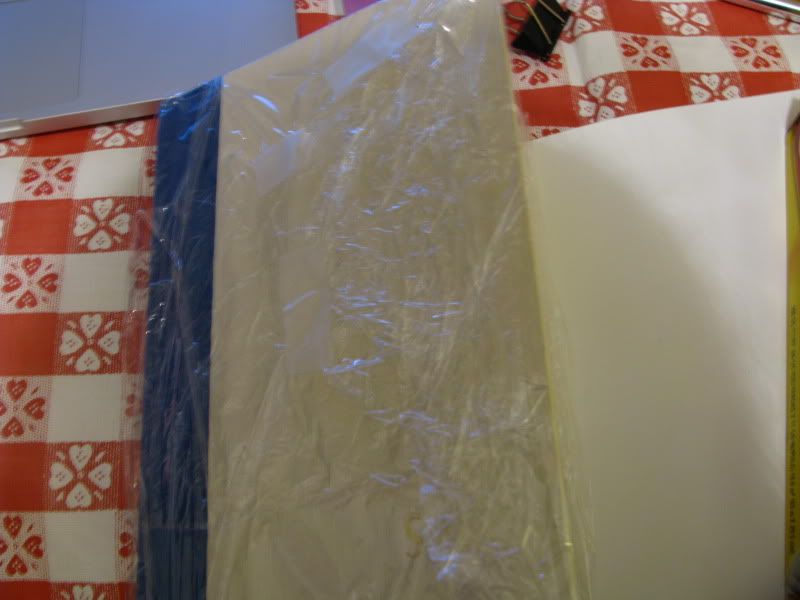 Even more wrapping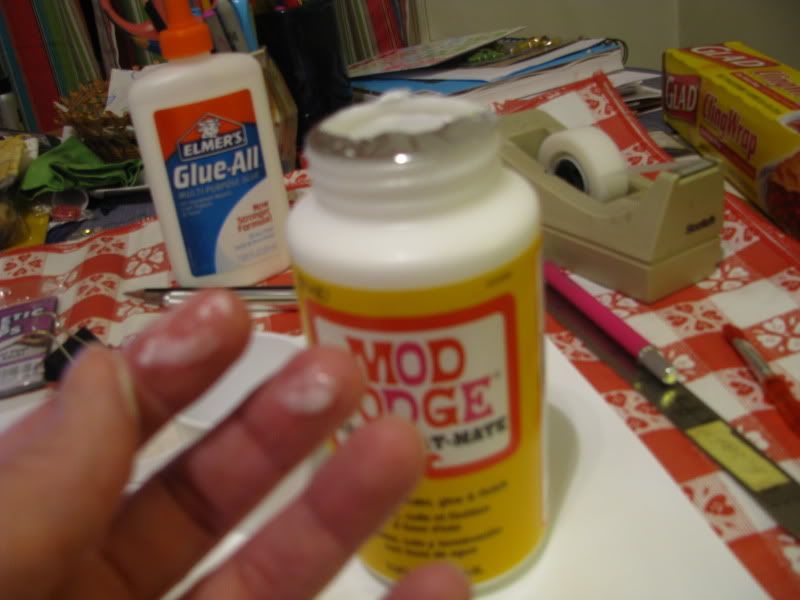 Glue!
Glue, cup, brushes, book.
Gluing the edges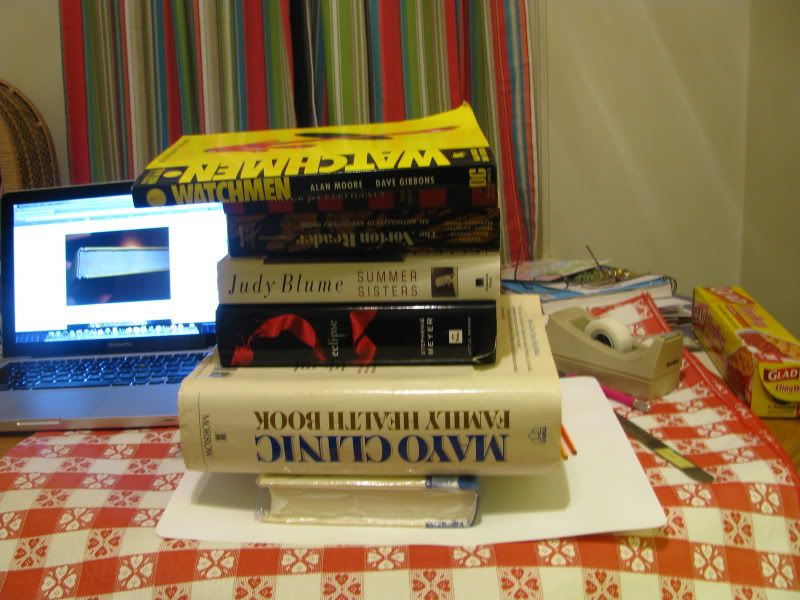 Drying with books. The more eclectic the assortment, the better, I thought.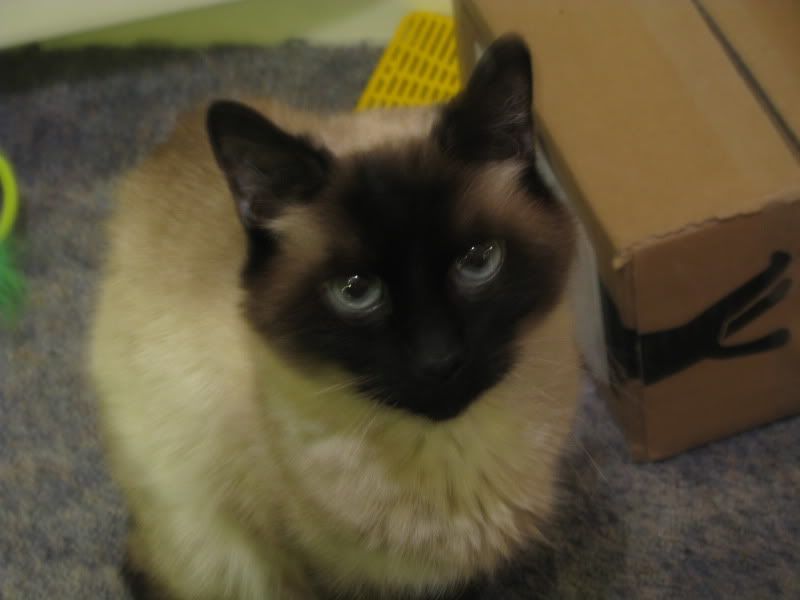 "Pet me? Please?"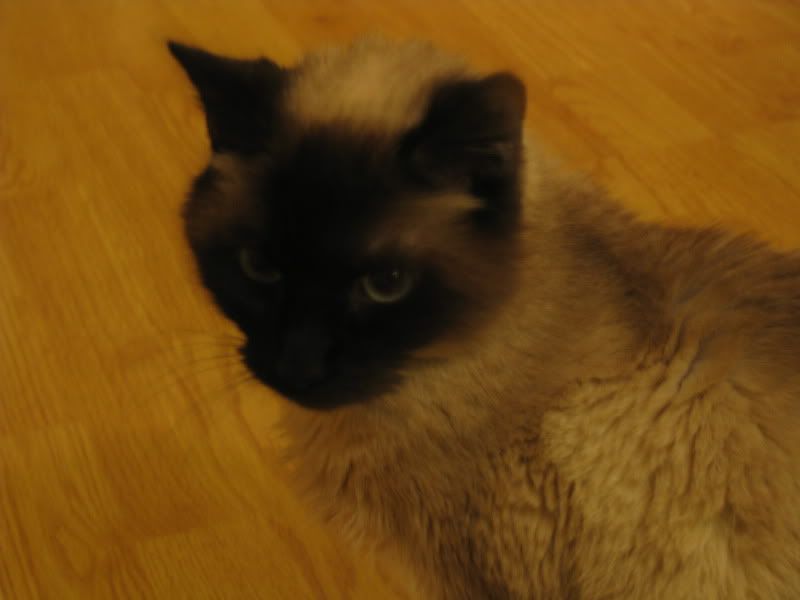 "I will not look you in the eye when you aim that thing at me. purrrrrup!"
Page cutting begins.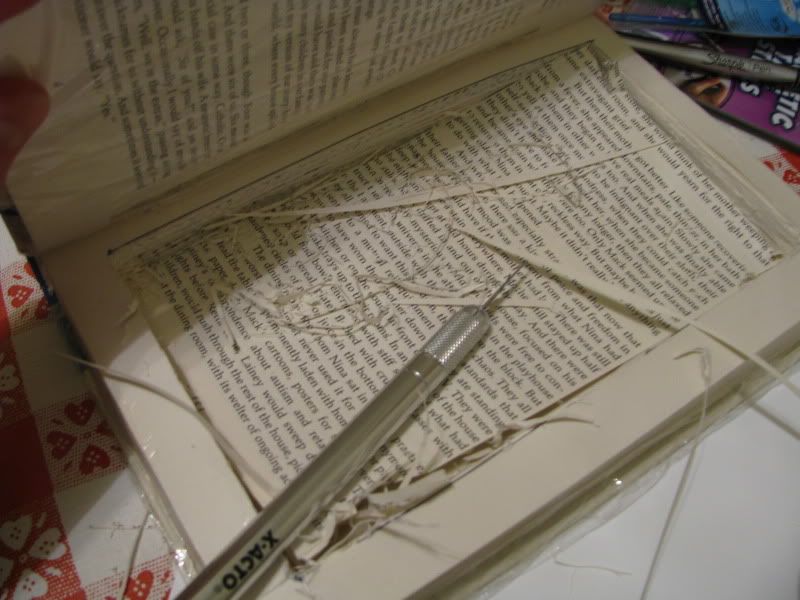 Messy cutting.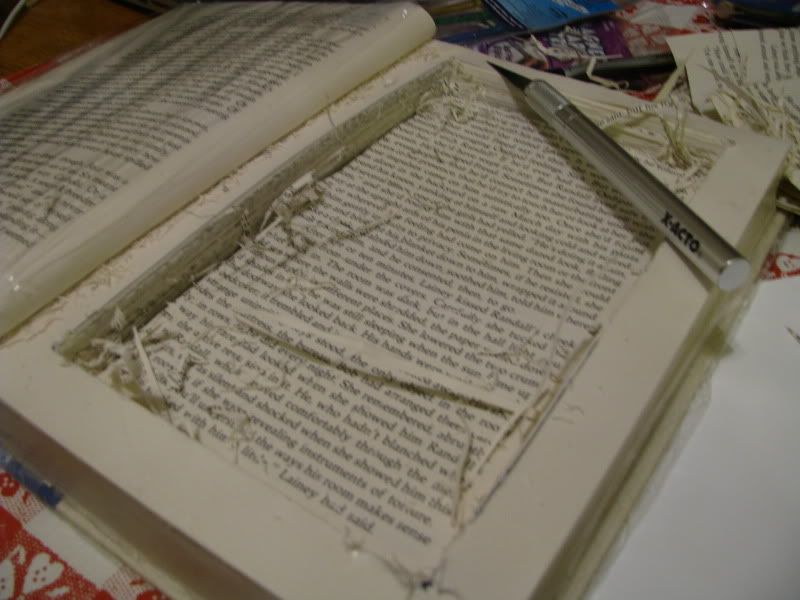 Cutting took hours, but I only needed one bandaid during the process.
Blerg. Cutting.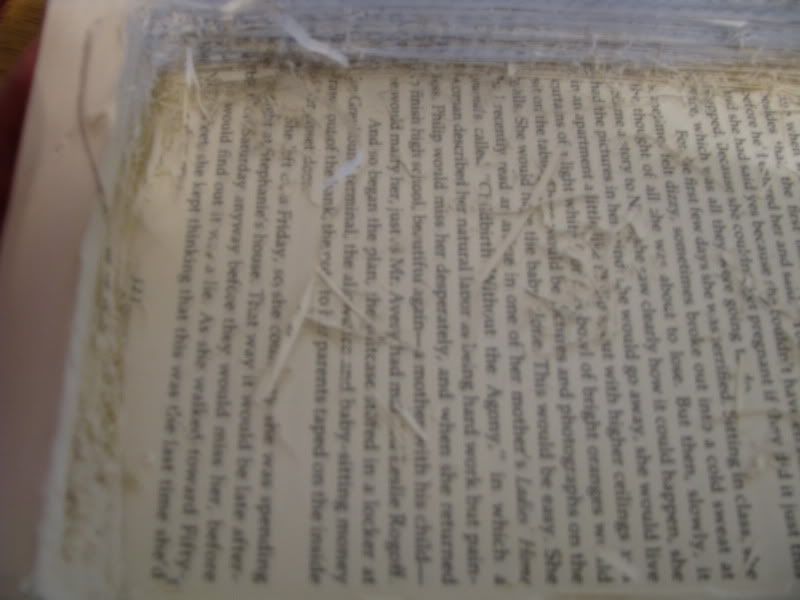 This isn't working.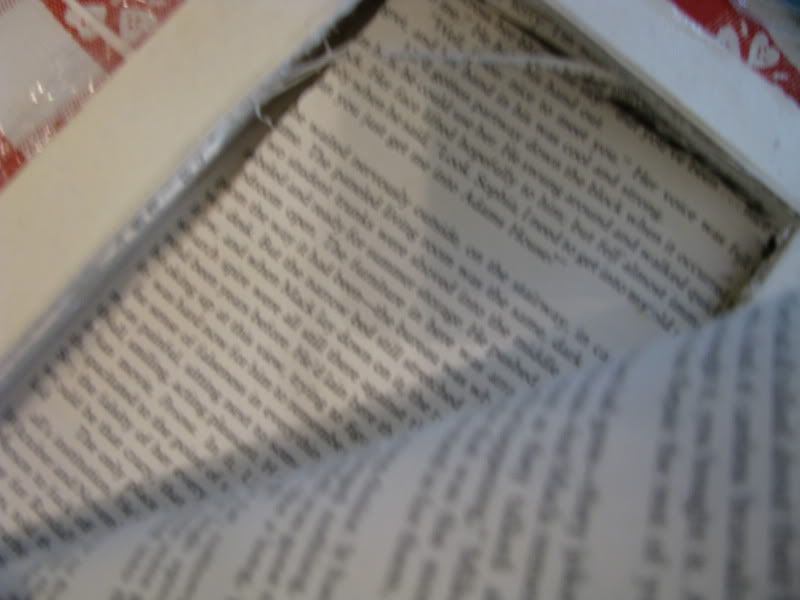 Meh.
Holy cow! I made it!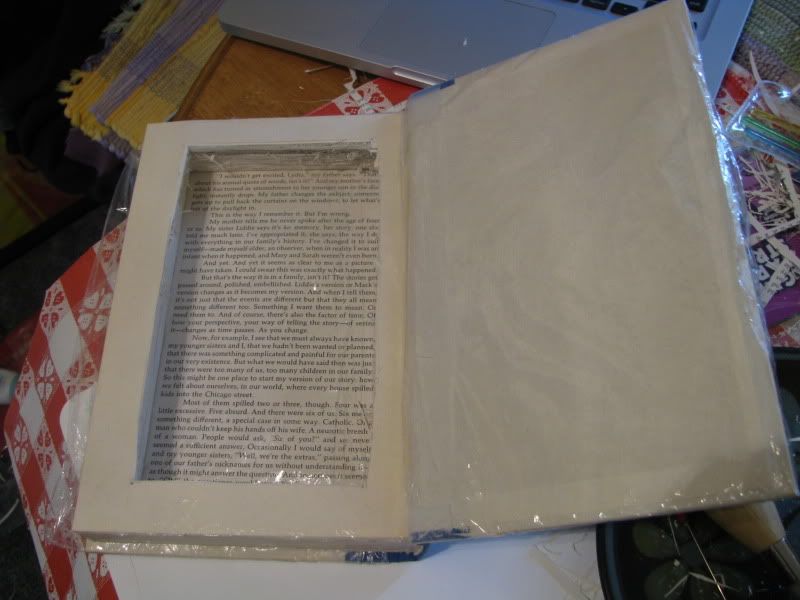 Tee hee.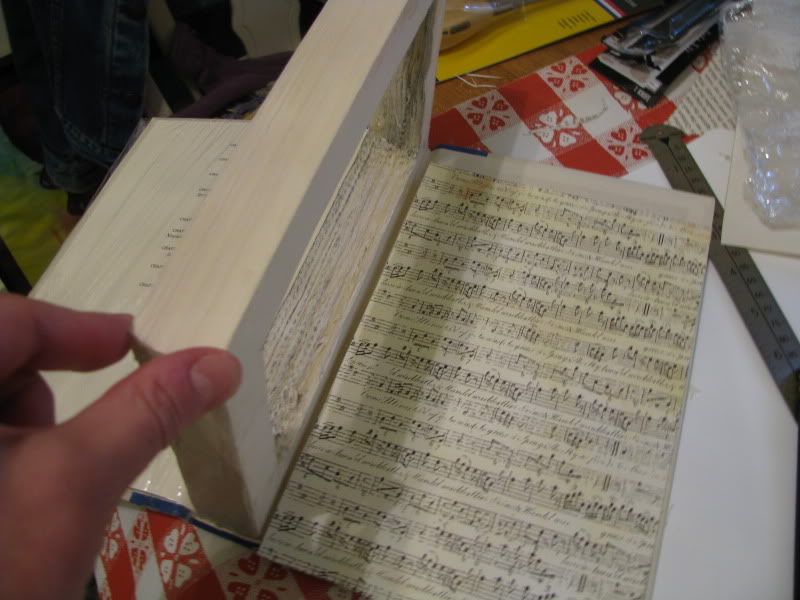 Prettifying the back inside cover.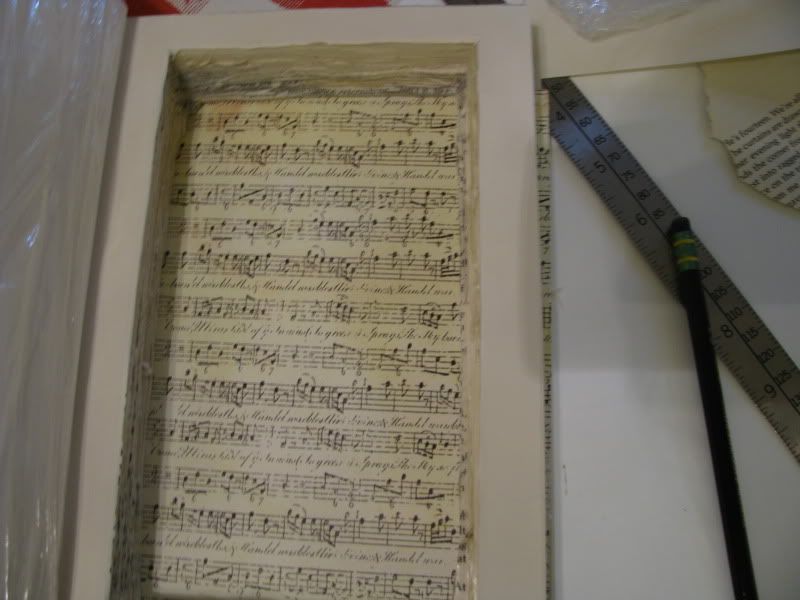 Music!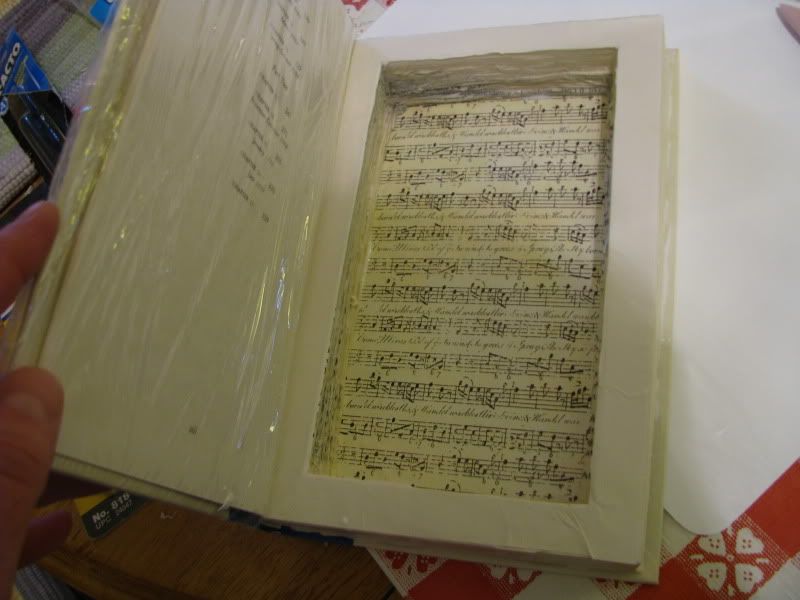 Nearly done!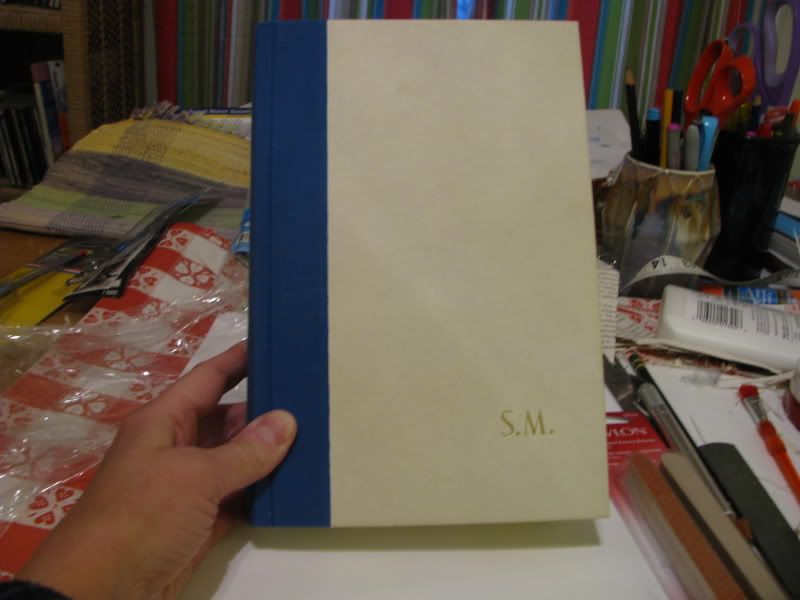 Lookie! It's a book!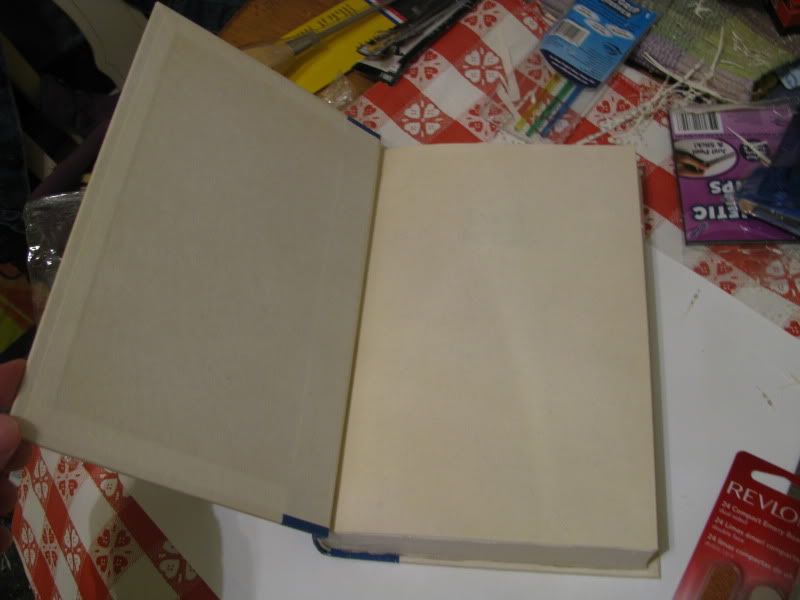 Just a book.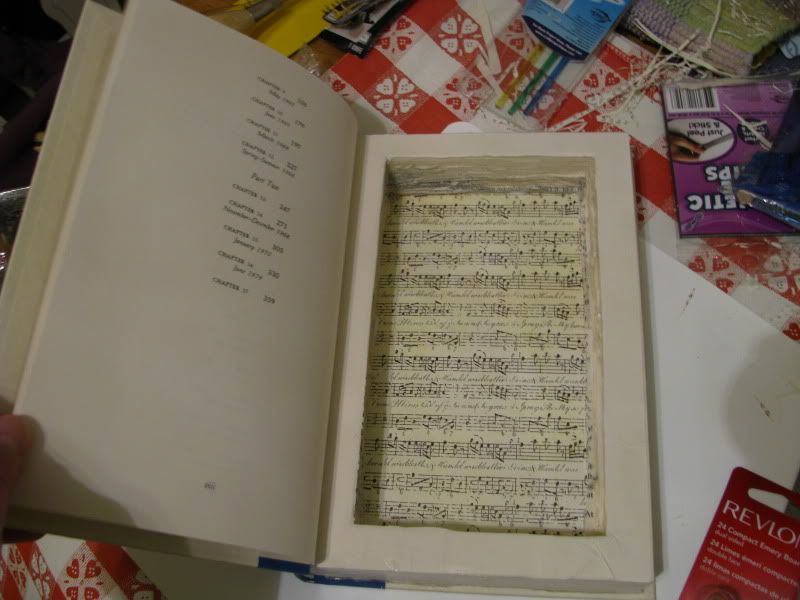 A hollow book!
*
Apologies if the images are too large. My knowledge of html, etc., goes only so far, and then I start to quake with confusion.
The end product is far, far from perfect, but I'm happy with the results and mostly enjoyed the process. My Girl loves it. She wants to make one, too, some time.